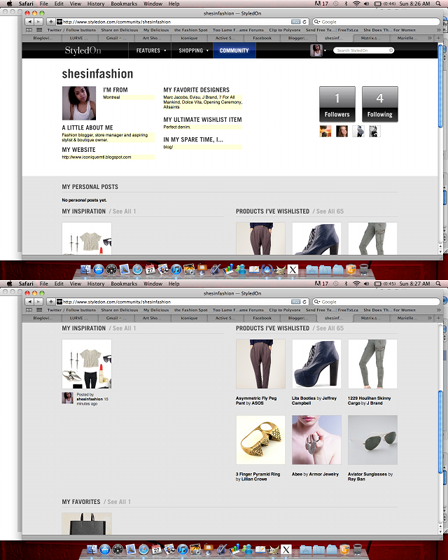 I love it when I stumbleupon cool new websites (and yes,
stumbledupon
is another one). A few days ago I found
styledon.com
, a website where you can pick out your wishlist from endless things that show up as you scroll down the page, and as your taste changes (depending on what you click) the list of items that pop up changes, to suit your taste and personal style. Also, you can post fashion, interior design, art, EVERYTHING inspires you, and follow other people. Check it out
here
& add me! I'm
shesinfashion
.