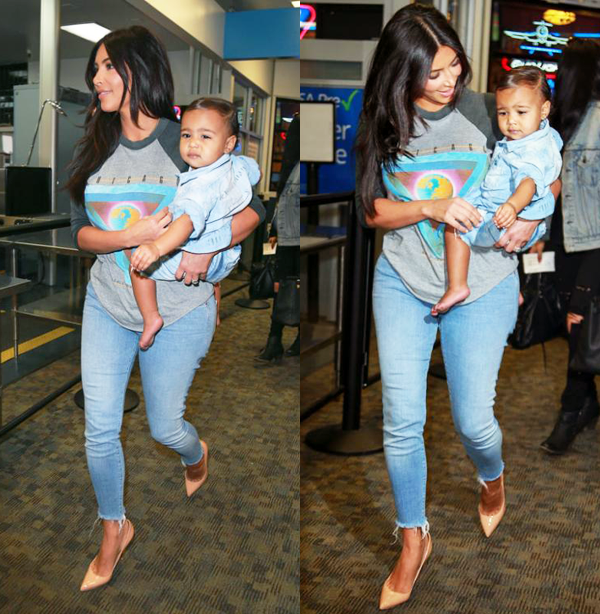 1. Patent can be surprisingly versatile dressed down with the right color combos - this rich denim pairs nicely with neutral beige.
2. Denim on denim looks great beside a well-fitting edgy baseball tee - do this for fall with a denim shirt or jacket tied around your waist.
3. With the right heel height cropped denim can still look dressed up for daytime.
INSPIRATION // WILDFOX \ MIRANDA KERR \ CHASER
writing & photo editing by: shesinfashion