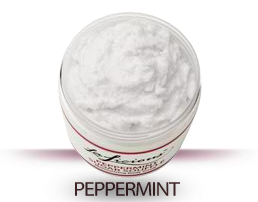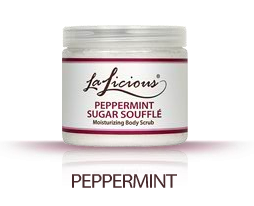 Just got out of an epic shower. What made it so epic? Newly acquired Peppermint Sugar Souffle Scrub from L.A. brand LaLicious. The all-natural body scrub was smooth right out of the container, unlike tough to blend scrubs I had tried in the past.
For application, I felt like I had dipped my fingers into a deep-moisturizing, aromatherapeutic peppermint & sugar smoothie - seriously, the ingredients are all stuff you can find at a grocery store and the scrub smells oh, so delicious when mixed with the steam from your shower.
The "souffle" scrubs come in 8 heavenly scents (Brown Sugar & Vanilla, Coconut Cream, Lily Mango, Passionfruit Lime, Island Guava, Tahitian Flower, Peppermint and Coffee Bean), and bear the name because of their moist and easy to work with texture. These scrubs are so moisturizing, there is no need to apply a body lotion afterwards! Talk about saving time on your daily morning routine.
If you're in Montreal, find them now at
4910 JT
for an unbelievably affordable price. Otherwise, LaLicious' amazing products are available at
www.lalicious.com
. Either way, check them out for an epic shower of your very own.
photo source: lalicious.com
writing & photo editing by: shesinfashion