Take note: denim on denim can be tricky, but the key to mastering the look is to mix washes (even a subtle difference will make the cut). Adding bright colors (anything but blue!) will break up the look, and you simply can't go wrong with a good brown leather boot.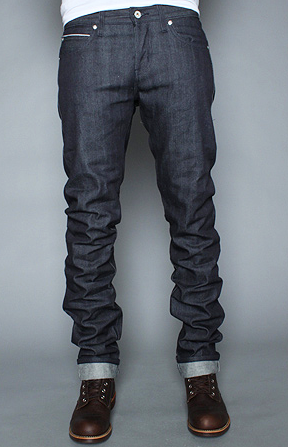 Try this: The Skinny Guy Jean in Broken Twill Selvedge by Naked & Famous, $140,
karmaloop.com
. The Fairhaven Boot in Brown Rough Out by Sebago, $140,
karmaloop.com
.
photo source: stockholmstreetstyle
writing & photo editing by: shesinfashion