Even though the prospect of spring coming early here in Eastern Ontario has pretty much been squashed away with a terrible storm we had yesterday, I'm still keeping positive and figuring out exactly what my look will be for the upcoming warm seasons.
Megan Fox is one of my favorites in terms of style; even though she isn't really considered a style icon, I just love how she can pull off such a laidback and comfortable look, but always looks good.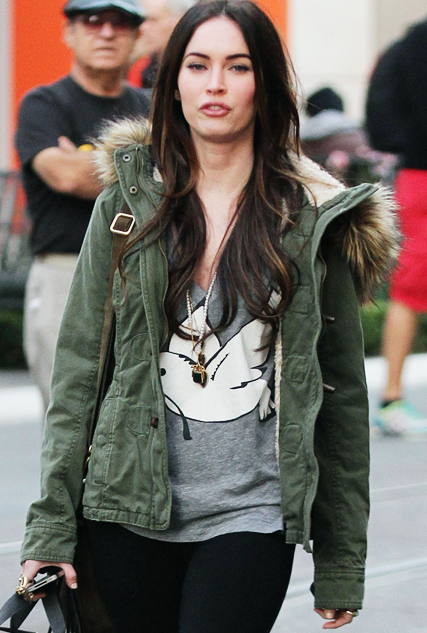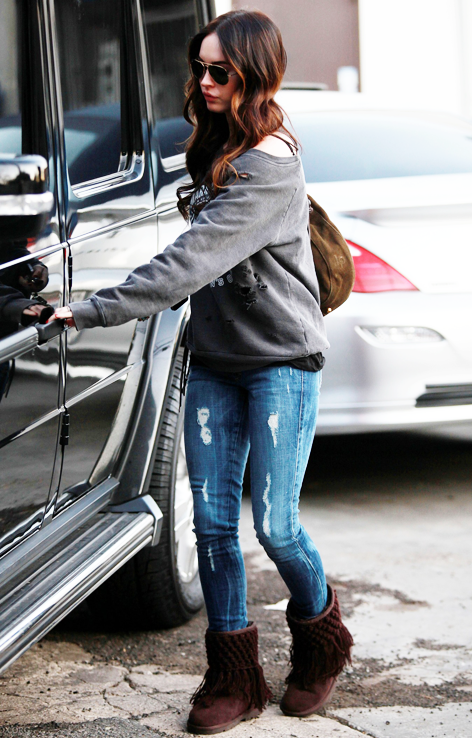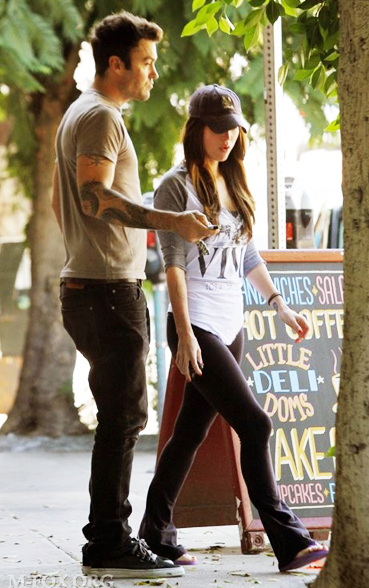 I'm just excited to throw on a cute pair of jeans, a Chaser tee (see my
Sublime tee
- always a go-to piece for me on my lazy days), and some T-Kees flip-flops for a stroll in the sun. Because who wants to be high-maintenance glam in the summertime?
CLOSED Khaki Green Kimball Army Jacket, Chaser LA Marky Ramone Brooklyn's Own Destroyed Raglan, Citizens of Humanity Kelly and Avedon jeans, David Lerner Multi-Zip leggings, Givenchy Large Nightengale bag, Wildfox Couture Peacock necklace, Max and Chloe Two-Finger Cross Ring, Ray-Ban sunglasses, Lancome lipstick, Talula Trooper Jacket. For further details, click
here
.
Take note: band and vintage tees, distressed denim, hair in soft waves, minimal makeup, comfort, comfort, comfort.